These 11 marketing resources websites are certainly something you can use in your every day job. Today, we are bringing you 11 marketing resources website where you can get them for free. Make sure to bookmark these as they are – AMAZING.
What are marketing resources websites?
Marketing resource websites are basically website on which you can learn or find valuable marketing resources to learn from. Most resources we will mentions are courses or blog articles, but are so valuable that you can really learn marketing skills needed to grow your business, in whichever branch or niche you are.
There are several types of marketing resources available: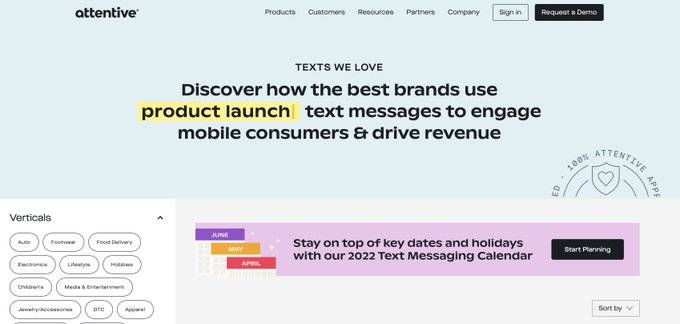 Blogs. Articles on the topic of marketing are certainly most popular and known type of marketing resources websites in the world.
Podcast. Today, podcasts are extremely popular way of sharing marketing knowledge.
Webinars. Live Stream is very popular and Webinar is actually learning live form a Marketing Resource owner
E-Books. Marketing resources related E-books are great way to learn and are usually available as some form of a Lead Magnet.
Social Media Communities. The plus of these marketing communities is the possibility to share your own experience or knowledge.
If you like to watch a short video on all these resources, you can do it here:
Let's show some of the marketing resources websites you will most certainly benefit from:
1. Neal Patel's blog
Neil Patel is a top online marketer, mostly concentrated on SEO optimizations has a blog full of high valued articles.
He mainly concentrates on sharing his knowledge around Content Marketing and Search Engine Optimization.
Among articles, you can find podcasts and video content on marketing. That is why his blog is among these marketing resources websites.
2. Landing Page Library
Great landing page is what drives sales to your pocket. Landing Pages are the most important part of any marketing strategy, as they drive conversions and if they are not optimized for conversions, you will certainly lose a lot of potential customers.
On this marketing resources website you can find more than 1.000 examples of excellent Landing Pages to get you started https://saaslandingpage.com
3. SMS Marketing Examples
According to Webinar Care Article, 91% of consumers opt-in to text messages from brands and 34% of people read their messages within five minutes of receiving them.
Which makes SMS messages a valuable Marketing resource.
On this marketing resources website, you can find 100s of real SMS marketing examples to inspire your next campaign: https://attentive.com/texts-we-love
4. TikTok Ads Library
TikTis one of the most used platform in the world and is very interesting source for marketing. TikTok Ads convert like crazy.
This marketing resource website has a full library of TikTok Ads for your inspiration.
5. YC Startup School Classes
On this marketing resources website, you can learn how to start a company, with help from the world's top startup accelerator – Y Combinator.
Get advice based on 15 years of YC's knowledge, find your co-founder, stay accountable for weekly progress, and be a part of the world's largest startup community. Who wouldn't want that?
YC Startup School is an 8-week online course on how to start a startup.
6. Hugo Meeting Templates Library
This website features more than 80 Meeting templates from the biggest companies in the world.
7. SEM Rush Academy
A plethora of Digital Marketing Courses are available in a leading Search Engine Optimization company SemRush.
From boosting your SEO skills, to building an SEO agency and earning money from your newly learned marketing skills.
8. Email Marketing Library
See real email marketing examples from 1000s of brands for all types of email marketing scenarios: surveys, newsletters, cart abandonment, and more on this Email Marketing Library examples website.
Find inspiration for design, copy, and strategy from our curated feed of over 9,000 emails. Don't reinvent the wheel, see how other companies are solving the same problems you are.
9. Hubspot Academy
It's no secret that individuals who hold a bachelor's degree or higher are more likely to find employment and earn higher incomes than those who do not. But did you know that earning a certification can follow this same trend?
HubSpot Free Marketing Classes on social media, design, email marketing, and many many more can help you achieve higher income for free.
10. Trending Podcast Topics Of The Week
Like we said in the beginning, podcasts are getting really popular especially in the online learning and marketing.
This marketing resources website is a morning newsletter, which will send youthe most interesting podcast episodes of the day before everyone else.
11. Learning SEO Library
Start learning SEO or expand your SEO education by understanding every aspect of SEO in order to become or grow further as an SEO specialist with Learning SEO. From keyword research, link building, to SEO strategy and more, you have a roadmap to learn SEO with free reliable comprehensive guides, resources and tools.
More useful marketing resources websites:
MarketingSherpa.com – This website provides information about a variety of marketing strategies, including email marketing, social media marketing, and website marketing.
MarketingProfs.com – This website provides information about a variety of marketing topics, including marketing theory, marketing research, and marketing strategy.
Google Digital Garage – Google's own courses on digital marketing.
Conclusion
We hope that this marketing resources websites list will expand in the future to help you find new resources and make your dream income or start a business.
WANT TO LEARN THE BEST SIDE HUSTLE FOR BEGINNERS?
GET THIS FREE COURSE